HOME >
EVOLU OIL Fuel increasing device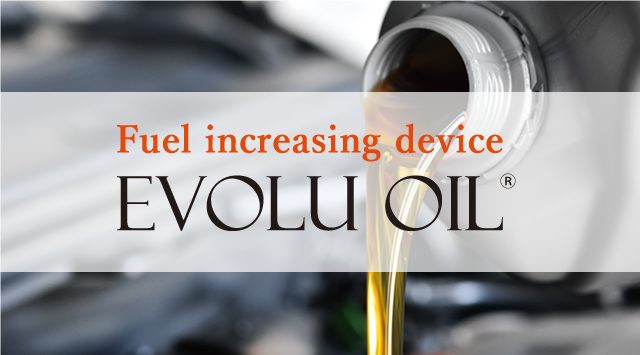 Similar petroleum products created by reacting specially prepared water using tap water
with petroleum products such as light oil and heavy oil.
features 1


Calorific value similar to that of commercially available petroleum products used as raw materials (98% or higher)
features 2


Excellent quality for environmental protection such as less generation of warming gas


features 3


For suppressing the elimination of SOx (sulfur oxides), NOx (nitrogen oxides) and particulate matter that cause air pollution
Introduction

and focus on petroleum products that have been seen as underpinning energy sources
since the Industrial Revolution, supporting revitalizing, efficiency,
environmental performance and sustainability.

to activate industrial activities, develop the economy,
contribute to environmental protection and resource protection.
Revitalization


We use our technology to shore up close links between water and petroleum, our key natural resources, as well as to generate new added values.
Economy


We pave the way to reduce costs for enterprises and individual activities involving consumption of petroleum products and help to develop and stimulate the economy and industry.
Environmental
Performance

We extend the limited lifespan of fossil fuel and allow cohabitation with regenerated and hydrogen energy to pass on to the next generation.
Sustainability



We reduce emissions of sulfur and nitrogen oxides, targeting a fossil-derived fuel that is still environmentally friendly.



EVOLU OIL Device image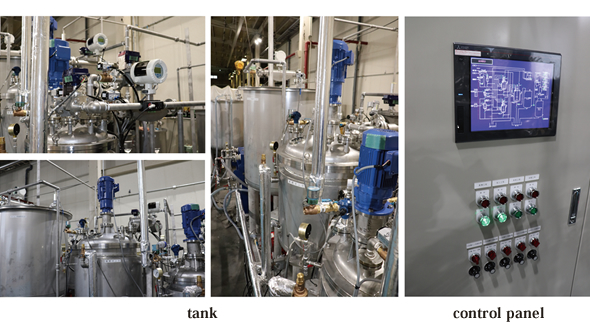 EVOLU OIL Performance and Characteristics

Production
Scale
The production scale can be expanded up to about 43,000 liters per day.
Source
Water
Water quality does not matter as long as the raw material water is at a level that is common for drinking.
Production
Cost
Cheaper by about 30% than conventional petroleum products.


Returns
The initial investment amount of the plant can be recovered in a short time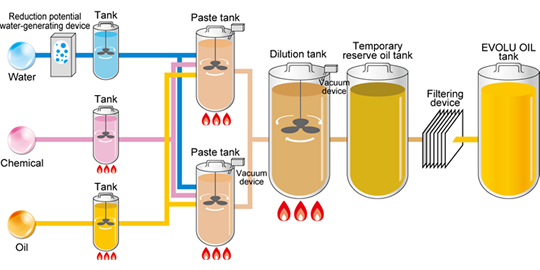 EVOLU OIL Development status

The petroleum products that can be used are A heavy oil,
light oil (with easel oil), and kerosene have been confirmed.
The development for the other types is planned.
A semi-commercial plant capable of producing 10,800 liters per day is in operation with full automation.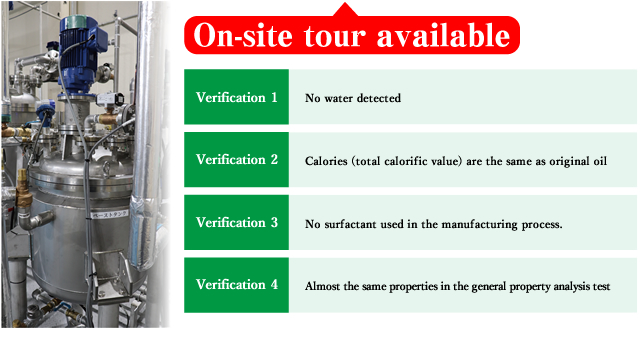 Difference from Emulsion Fuels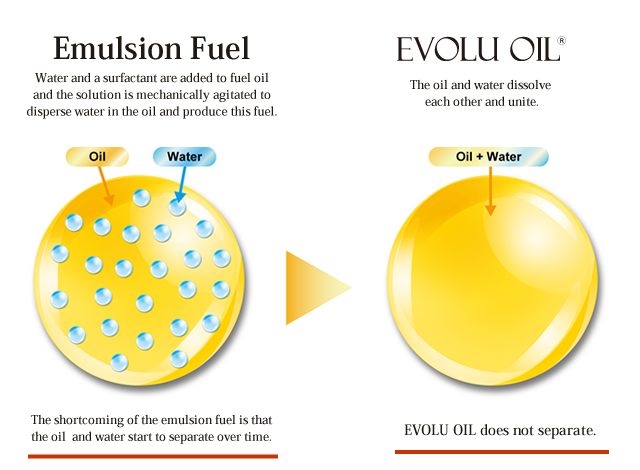 Feel free to contact us for any inquiry.